When the San Luis Obispo County Office of Education needed to communicate the success they've had with connecting local businesses to education they looked to us to create a show. They have a process that is used to build an Apprenticeship Program to train heads of households in new jobs that lead to new careers. This is a critical link in an economic development program in the county to eventually bolster the eventual loss of $1B in revenue with the local power plant is closed down in 2014. The show features the two partners in the program and is lively and conversational. We planned and produced the show including serving as the host, with the client managing the recording, publishing and promotion.
---
Visit the Show Site
Hello Careers
---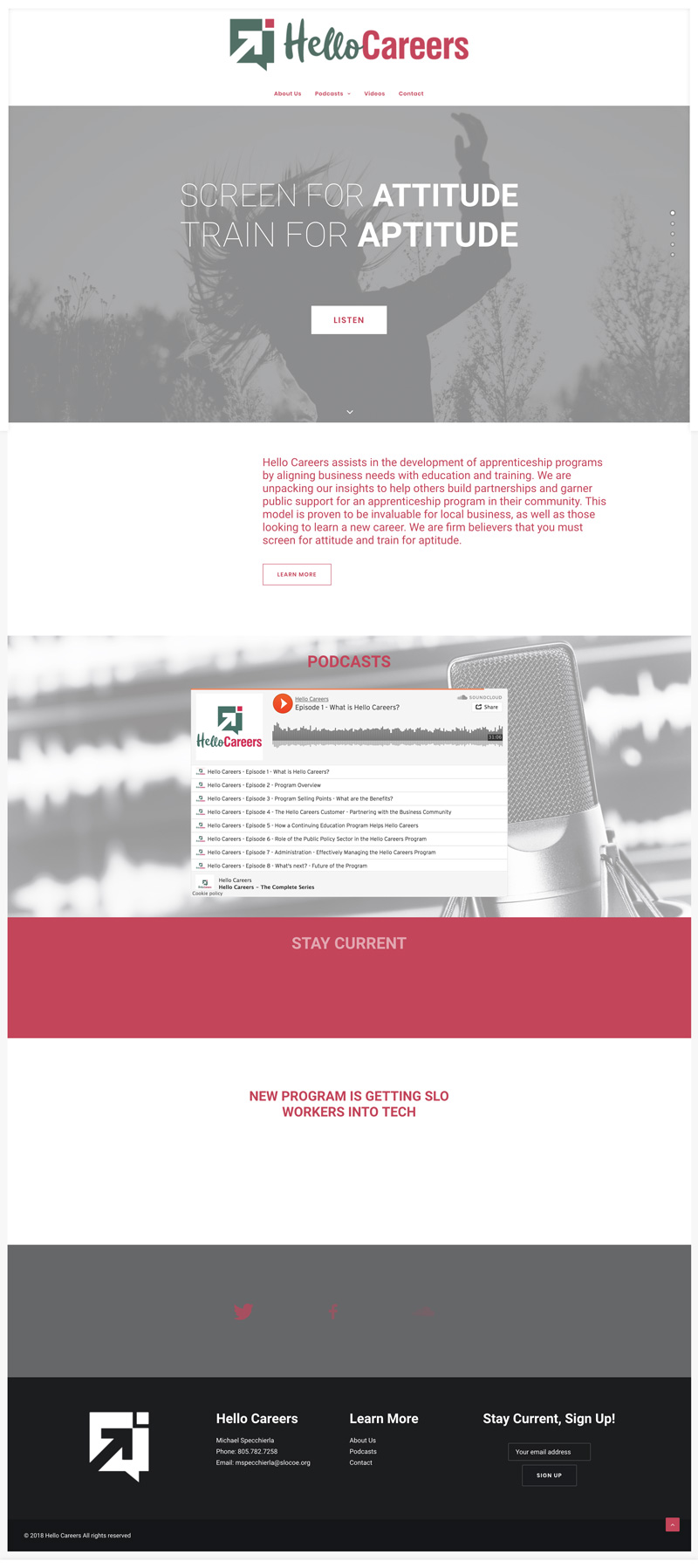 Let's have a Conversation.
---
I find that it's much easier for us to have a quick call to find out how I can help you. To set one up, just let me know how to contact you and a note about what you'd like to talk about. We'll be in touch within 24 hours.
If you need me quicker, add "URGENT" in the notes.